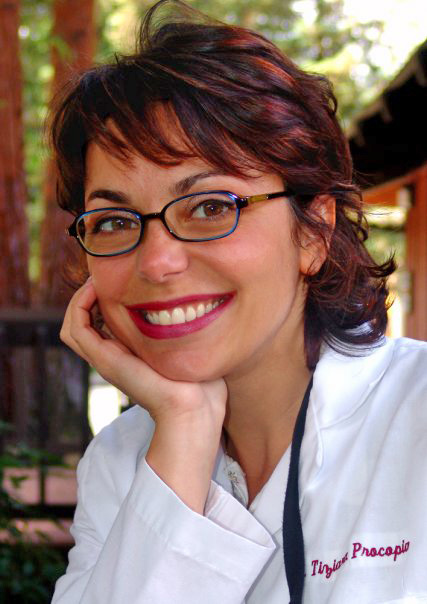 Tiziana Procopio
D.D.S.
Dr. Procopio is originally from the city of Catanzaro, Italy. She graduated in 1992 with a dental degree, cum laude from the University of Messina, Italy. She followed with postgraduate work in 1993 at the University of Bologna (AEGD - 1 year program). She moved to San Francisco, California in 1998 and graduated from the University of Pacific School of Dentistry in 2001.
She worked in San Francisco for 2 years before moving to Walnut Creek in 2003 where she now lives with her two wonderful daughters and her husband. She provides all types of general and cosmetic denstistry services, but her specialties include Extractions and placing Dental Implants.
In 2004, she completed a dental implant surgery curriculum at the Dental Implant Institute. She was personally trained by Dr. Lawrence Lum, a pioneer in the field of dental implantology and she earned certification for dental implant placement. She continues advanced implant training on a regular basis and she has successfully completed hundreds of implant cases in our office.
Dr. Procopio and Dr. Wolter have assembled a great team to provide high quality dental care to our incredible group of existing loyal patients and our new patients as well.
Ciao,
Tiziana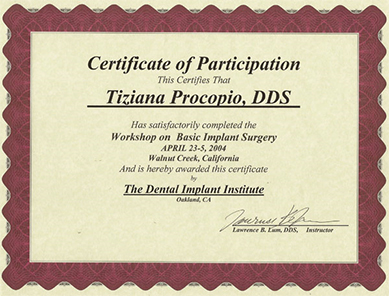 Dr. Procopio, Dr. Wolter, and Associates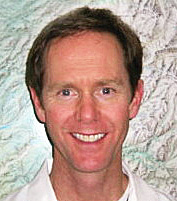 William R. Hummer Jr.
D.D.S.
For years, he has lived in the Northgate area of Walnut Creek (near Boundary Oaks), with his teenage son and teenage daughter. He has always been active in community affairs, donating much of his time to community theater and running the Ski Patrol.
He is president of the California Conservatory Theater Board of Directors, and was president of the San Leandro Jaycees in 1986. He started working in our office in 1986, while he was also building his separate dental practice in San Leandro. As his San Leandro practice has grown and become more successful, he spends most of his time there.Because he has such a loyal and long time patient base here in Walnut Creek, he continues to work in our Walnut Creek office one or two Fridays each month.
He is the Patrol Leader of the Squaw Valley Ski Patrol. which he loves to do in his free time. He has been a member of the Implant Study Club since 2003, and the San Leandro Dental Study Club since 2001. He is a member of the Southern Alameda County Dental Society, The Caliornia Dental Association, and the American Dental Association.
Dr. Procopio, Dr. Wolter, and Associates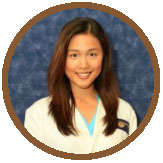 Joyce Chi
D.D.S.
Dr. Chi is a graduate of the University of California School of Dentistry in San Francisco. After graduation from dental school, she completed an advanced General Pracice Residency Program in San Diego. She is our office's expert at making "one-visit" CEREC crowns. These computer-created high-tech crowns are very strong and they look exactly like natural teeth. She is also a certified INVISALIGN (invisible braces) dentist. You will appreciate Dr. Chi's high skill and gentle touch!
Dr. Procopio, Dr. Wolter, and Associates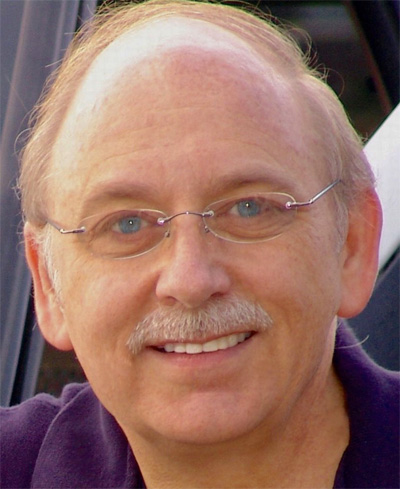 Christopher A. Woter
D.D.S.
Dr. Wolter opened this dental practice in Walnut Creek in 1974. He has practiced at Olympic Professional Offices on Olympic Boulevard (in the Saranap area of Walnut Creek) since 1987.
Dr. Wolter is a past-president of the Cotra Costa Dental Society, and a past-Trustee of the California Dental Association. He is a Life Member of the American Dental Association.
"I really love what I do", he says. "My patients are like family to me. I get great satisaction from improving their lives with quality dental care and esthetic dentistry. A beautiful smile can change a life!"
Dr. Procopio, Dr. Wolter, and Associates
Haejin Lee
D.D.S.
Dr. Lee had her own dental practice in New York for over 10 years before moving to California several years ago. We are pleased and honored that she decided to continue her dental career in our office. She combines skillful dentistry with a gentle touch.
Dr. Procopio, Dr. Wolter, and Associates